The collection, accuracy, recording, analysis, and presentation of a business, organization, or company's financial activities are among the financial tasks carried out by accounting services Mississauga. An accountant's duties in a smaller company can essentially involve gathering, entering, and producing financial reports.
Besides evaluating a company's loss and gain and giving valuable suggestions for a business, accounting firms in Mississauga gather data and financial transactions to analyze them and provide verified reports that help understand a business financially. Professionals offering accounting services in Mississauga have always been in great demand for businesses and individuals.
Tax and Accounting Services in Mississauga, ON
Accounting is essential to running a business because it makes it easier to keep track of income and expenses, ensures legal compliance, and gives investors, management, and the government quantifiable financial data they can use to make choices.
Your small business's financial situation, as well as the results of operations, are reflected in your financial records. To say, they aid in your comprehension of the financial health of your corporation.
Bookkeeping and accounting services Mississauga can help you compare your current data with the prior accounting records and manage your budget effectively. Additionally, they will aid in keeping a track of costs, gross margin, and potential debt.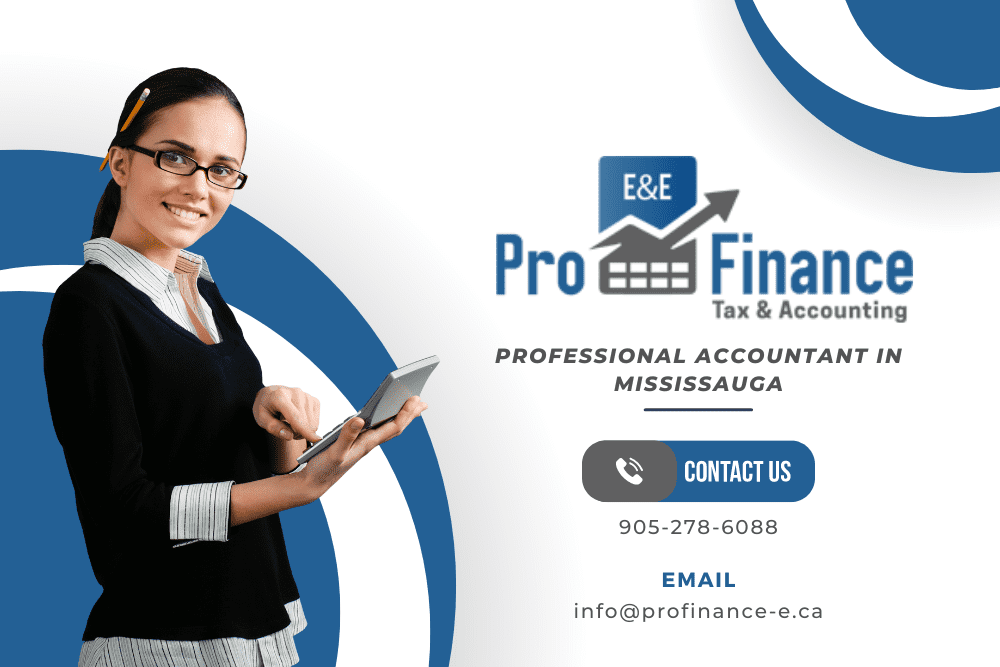 What are Accounting services?
Whether it's a small business or a large one, managing accounts becomes a vital part of your business. It not only helps you evaluate your expenditures and profits, but a professional accounting service can be your guiding light and consultant.
Accounting solutions for businesses and individuals include financial accounting, management accounting, auditing, cost containment, auditing services, taxation, and accounting information systems. They also refer to the measurement, processing, and communication of financial information about economic entities.
Payroll services offered by accounting firms in Mississauga range from arranging payroll to calculating taxes and other withholdings to issuing checks. Customers may also contract out the computation and recording of deductions or other employee perks, as well as the filing of payroll taxes.
Why is accounting so important?
Professional accounting is essential for a business because it makes it easier to keep track of income and expenses and ensures legal compliance. It also gives investors, management, and the government access to quantitative financial data that can be used to make decisions.
Qualified accountant at Pro Finance E&E will constantly provide suggestions for improving accounting efficiency and the use of modern automation technologies. They occasionally work with several businesses and may suggest a wonderful client experience. Whether it is for accounting software, preparation of taxes, or giving financial advice, you will need an accountant for smoothly running your business.
Although there have been moments when the economy was booming, there have also been times when it was in a depression. Examples include the COVID-19 effect and the 2008 recession. Businesses may attempt layoffs during these times, and you're attempting to manage your finances more effectively. But since it's still hard and expensive to replace staff, you don't want talented individuals to quit the organization. When the company reaches its peak, dependable accounting services for small business can enable you to expand up to accommodate a larger workload.
Industry-specific accounting services
With various businesses expanding quickly, it is very important to focus on accounting that is industry specific. Instead of having sales and operations on separate platforms, industry-specific accounting software often aligns them with accounting. Industry Enterprise Resource Planning (ERP) systems are another name for them.
Although accounting services do not vary totally from industry to industry; there are a few nuances that they might differ. The transactions that are employed within an industry to produce financial reports might vary from one to another.
Every company is different; some businesses need extra functionality to accommodate the unique characteristics of their sector.
Invest in professional accounting services in Mississauga
If you invest in the right accounting services, you will yield returns. Professional accounting services Mississauga will save you from expected loss and can bring great fortunes to the company. Business trends and estimates are based on previous financial data to maintain your operations profitably. The best way to give this financial data is through an organized and well-maintained accounting procedure.
Financial statements for businesses must be submitted to the Registrar of Companies. Firms must file these financial statements for direct and indirect tax filing, as well as with stock exchanges.
Hire a professional accountant in Mississauga, ON
A professional accountant in Mississauga will help you save your crucial time and reduce tax liability. They also prevent you from tax penalties and fines. When done correctly, accounting has the power to make clear the state of your company's financial health, enabling you to assess the viability of any company strategy, including employment and expansion.
Accounting services for small businesses will be very handy in making educated decisions while expanding your business is made easier when you have a comprehensive understanding of your company's finances. It averts any unwise choices that can endanger or put off the expansion of your company by months or even years.
Hire Professional Accountant for Small-to-Medium Enterprise
Why choose Pro finance E&E Limited Accounting services
Pro Finance EE is a tax and accounting firm based in Mississauga, Ontario. We provide accounting and bookkeeping, payroll, and tax services. When it comes to accounting, we comprehend the fundamentals and goals of a business and provide accounting services accordingly. We provide small business accounting services to help you in auditing, taxes, and business consultancy.
Our services are spread all over the city and have worked for clients who trusted our services. Contact us today to get services that cater to growing your business. Carefully examining your receivables and collections, Pro Finance E&E can assist you in drawing a comprehensive picture of your company's cash flow and seasonality. You will also have access to our consulting services and the market analyst.
What is the purpose of accounting services?
Accounting services frequently requested include tracking costs and revenues, tax preparation, and much more. Accounting highlights creating precise financial records and upholding effective recordkeeping ways.
What are the responsibilities of an accountant?
Creating and keeping up with significant financial reports, preparing tax returns, and guaranteeing timely and accurate payment of taxes are some of the major responsibilities of an accountant. Besides, assessing financial processes to provide recommendations for best practices, spot problems and devise remedies, and aid organizations in functioning effectively can be a few additional tasks.
What are the benefits of accounting services?
Accounting services provide the best solutions and services. You get expert accountants and bookkeepers near me who are professionals having higher levels of expertise. An accountant will be your financial advisor helping you in scaling your accounting. Accounting services save your time and eliminate the cost of the individual hiring process.
What are the common returns I need to file?
For the goods and services tax/harmonized sales tax (GST/HST), a business also encompasses any activity, regardless of whether it is carried out for profit, as well as any routine or ongoing activity that requires providing property through a lease, license, or similar agreement.
What kind of clients do you work with?
As an accounting service provider, we work with clients who own small businesses, non-profit organizations, private corporations, and entrepreneurs.